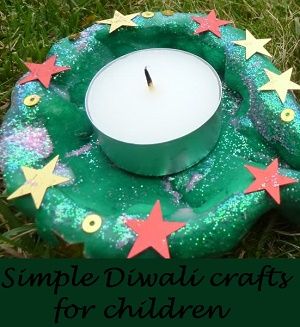 This year, Diwali falls on Thursday, October 23rd 2014. Diwali is also known as the Festival of Light, and it is celebrated all over the world as one of the largest and most important festivals for Hindus.
I've come up with several Diwali crafts and activities for my children over the last few years, so I'm grouping them all together in this Diwali round up post so that they are all easy to find. All these crafts are particularly suitable for younger children. My most popular craft is my Salt Dough Diwas. Last year they were even featured in "Yours" magazine, which I was very excited about! They are really easy to make, and when they are painted and decorated with sequins they are so bright and cheerful.
Read the rest of the post at its original source by clicking here.