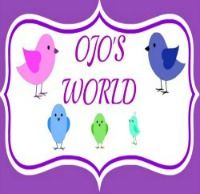 So, yet again school dinner rules have been tightened.
Yet again, I shall be not reading, or taking any notice.
I know I am going against a lot of peoples beliefs, but children will be children! 
When they are young, they are picky. I allow my children to be picky, I also introduce a lot of flavours, until I understand my children's taste. 
Does this make me a good parent, or a bad one? I don't really care, they are my children, they are healthy and well nourished. They eat fruit and vegetables, they just eat differently to each other!
I read so much about making children eat what's in front of them, or go without. I don't disagree with that, they are your children, to be brought up your way. So don't judge my choices.
Read the rest of the post at its original source by clicking here.