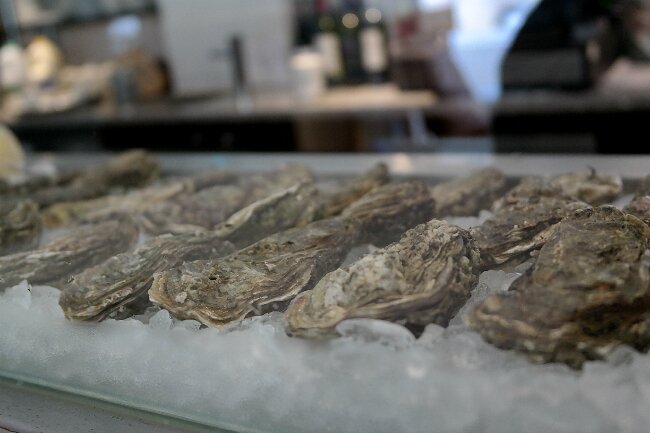 This Summer we spent two glorious weeks in Scotland staying at our new favourite luxury lodge and exploring the breathtaking Scottish countryside. I spent a lot of Summers there as a child and there's something very special about history repeating itself. Not that the littles always appreciated it – a five year old doesn't tend to look forward to a 7 mile walk, I find. Still, lots of exercise and fresh air does amazing things for their appetite, not to mention ours!
So on the day we drove one hour north of our base in Dryman to Loch Fyne, a sea loch on the West Coast of Argyll and Bute, we decided we had to visit the famous Loch Fyne Restaurant and Oyster Bar for lunch.
Loch Fyne is the longest of the sea lochs (according to Wikipedia), extending 65km (40 miles) inland from the board channel separating the islands of Arran and Bute. Apparently dolphins, seals and otters live in the loch and basking sharks can appear during the Summer months – although we weren't lucky enough to see any of them...
Read the rest of the post at its original source by clicking here.