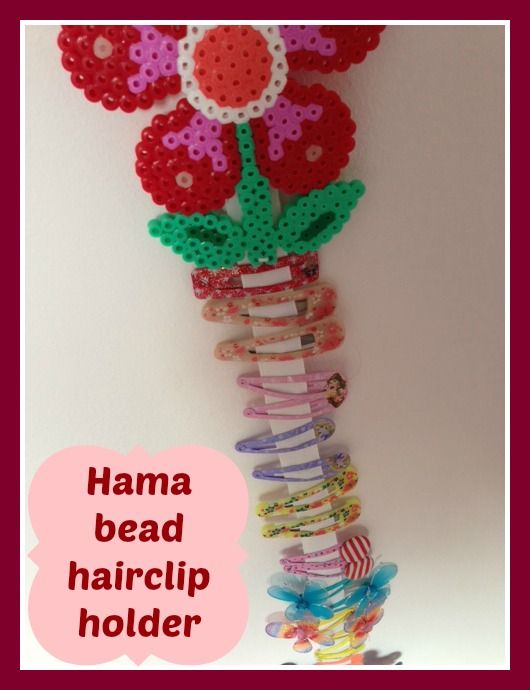 We make so many Hama bead creations in this house that I'm always looking for ways that we can show off the results. I have written a whole post on ways to display finished Hama bead projects, and this Hama bead hair clip holder is another great way to put some of those mini pieces of art to a practical use.
Mia was born with plenty of hair, and she's needed hair clips to hold it out of her face since she was quite little. We have lots and lots, and now that she's a bit older they stay around for longer before she loses them. I wanted a way to store them to keep them on display, and also to have a way of keeping pairs together. Hair clip holders using ribbons are all over Pinterest, and I thought that a Hama bead design would be perfect for my Hama bead obsessed daughter, as well as being a nice weight for the hair clip holder - light enough to hang easily on the wall yet heavy enough to keep the end of the ribbon weighted down. -
Read the rest of the post at its original source by clicking here.