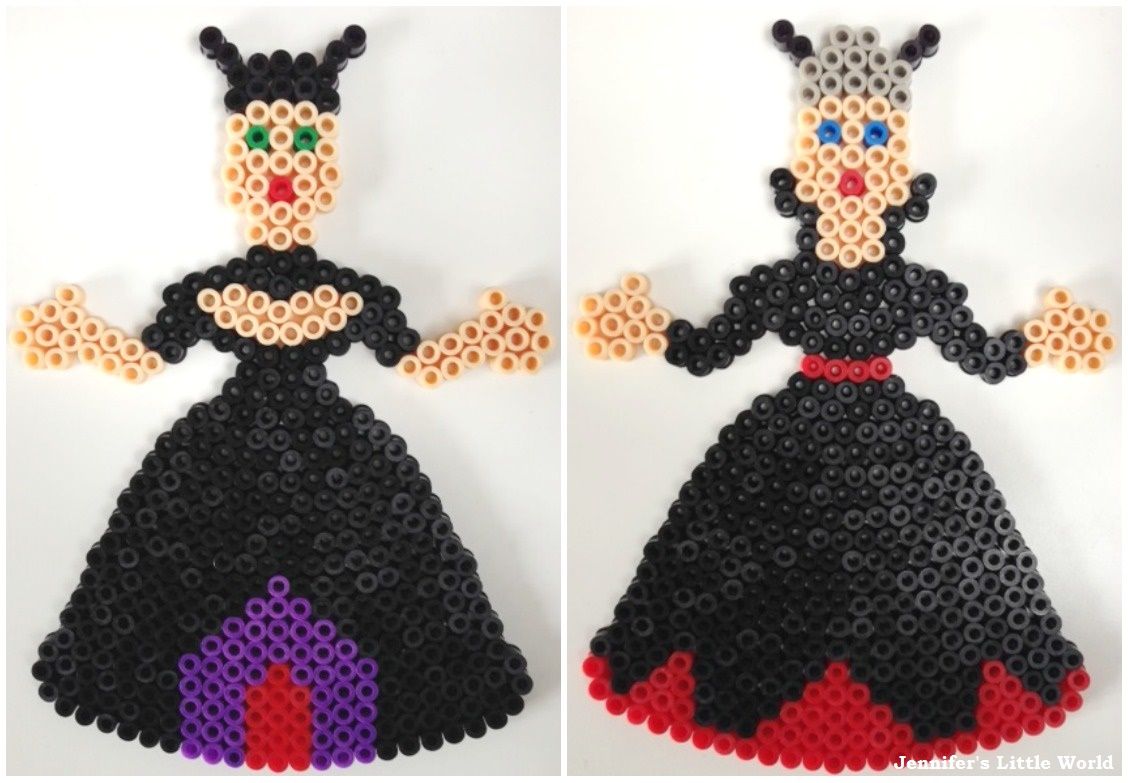 I buy most of my Hama bead pegboards individually from the craft shop in my village. They have a great selection, and they are reasonably priced. Most of the boards that they sell are also available in the larger Hama bead sets, but I like to buy the boards and large boxes of beads individually, and if I need inspiration there is plenty online.
I bought this Hama bead princess pegboard with the intention of making some pretty princesses for Mia like the ones in this set from Craft Merrily, but with Halloween approaching I thought that instead I'd have a go at using the board to make some witches! I also had to stock up on bags of black Hama beads, these boards do use them up quickly.
Read the rest of the post at its original source by clicking here.