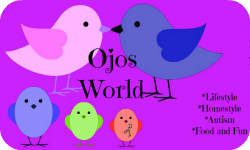 Friendship What do friends, and friendship, mean to you?
This niggling thing has been playing on my mind lately, and I don't know how I feel about it. So I thought I would write my feelings down on here.
You see, I don't think I have friends. Not real 'Tell each other everything' type of friends. I had one in school, her name was Caroline, I actually moved in with her and her mum, when I left school! But with lives taking different paths, like they do, we don't have that relationship anymore. We still speak, and I still think she's lovely, but our lives are too different to get back what we had.
I have people I speak to, mostly through facebook, I guess they are friends. I used to like going out with most of them, these days I'd rather stay home though. That means that those friendships have dwindled.
I had friends I made in work, but when I left contact became less and less.
Read the rest of the post at its original source by clicking here.