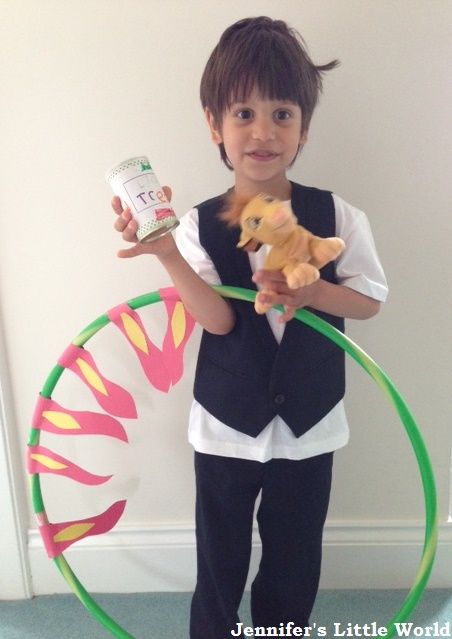 I might appear quite crafty, but the thought of having to come up with a themed costume for a school event always fills me with dread. There's a huge difference between buying a costume on eBay and spending hours coming up with a lovingly handcrafted effort, and I'm not sure where on the scale I fit in.
I cheated a bit for Harry's 'Fairytale Day' by dressing him as a Prince - making him a crown and sending him in wearing his formal suit. I also played it safe for 'World Book Day', going with Charlie Bucket in jeans and a plain top. So I thought I could make a bit more effort for 'Circus Day' and come up with something original and yet not requiring too much time or expense. After a bit of brainstorming with family members, my Dad suggested a Lion Tamer. A quick Google for ideas gave me a starting point (as well as a few very unsuitable ones!
Read the rest of the post at its original source by clicking here.