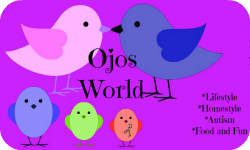 A New Era is Coming A new era starting, and I am scared.
My tween will be starting the local Comprehensive, this September!
My special, talented, sweet faced little boy, will start his journey into becoming a man. His boyfriend/girlfriend relationships will change. Times will become less innocent. 
His differences will either be more noticeable, or will they fade into the back ground a little? I always thought I would want the latter, but I am not so sure any more. Why can't he be different, they are all different! 
I have taken the tentative steps of enquiring about the school SENCO, just to open communication. I am hoping I don't need to speak to her much over the coming 5 years.  They have promised me that there is a lot of communication between them and the primary, before any of the children go up.
It hasn't escaped my mind though, that there are several feeder schools into this particular comp, some are bound to slip through the net! 
Read the rest of the post at it's original source by clicking here.
This post was recommended and added to Love All Blogs by Ojo's world