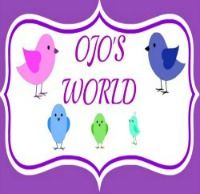 I am not doing too well with my #50books2014 this year! I am only on number 10 at the moment.
I know the problem, not enough hours in the day and other hobbies, mostly sewing. Give me a few hours to myself these days, you are likely to see me heading for my little sewing corner in the conservatory (which is getting bigger all the time). 
However, I have read a couple of good ones in that 10. If you followed my reviews last year, you will of learnt 2 things about me:
1. I love crime thrillers. 2. I hate giving away too much plot.
Therefore, I shall give you a quick review of the books I've read. Mostly with my opinions and a brief synopsis, don't want to spoil it for you!
Read the rest of the post at its original source by clicking here.